shopping mall display
Date:2022-02-23Click:324Author:Admin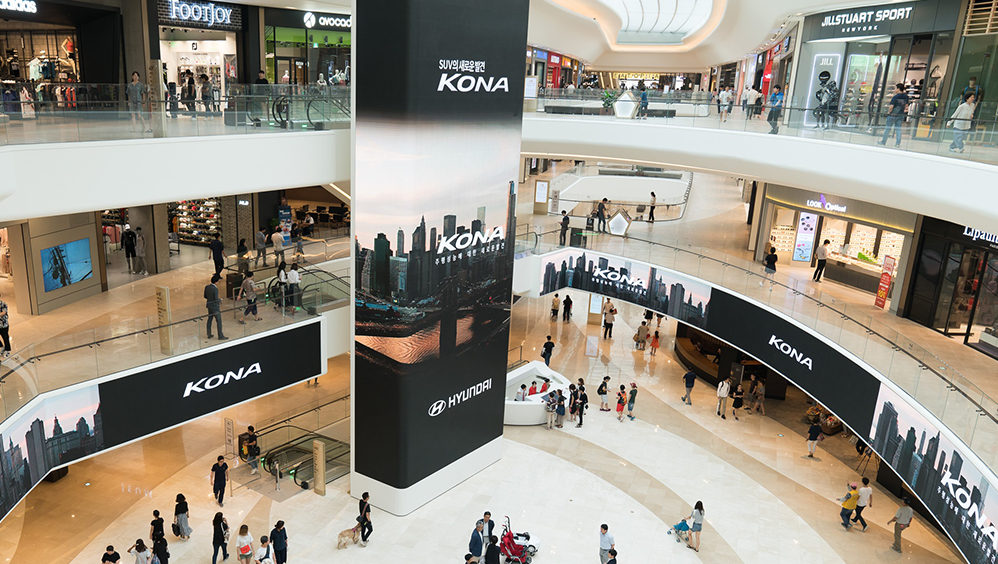 business show
  Commercial Display Application Solutions:
  1. Enterprise: Enterprise/Utilities - Showroom & Showroom
  2. Retail chains: brand owners, mainly for pharmacies, gas stations, 4S stores, supermarkets, etc.
  3. Theme parks: mainly for various film and television entertainment theme parks
  4. Commercial complexes: commercial real estate, casinos, etc.
  The screenage LED display system has the following key functions:
  1. Wide viewing angle, high grayscale/high contrast, uniform color performance and high definition, which can meet the needs of live broadcast;
  2. Ultra-high refresh rate to prevent scan lines and meet shooting needs;
  3. Multi-signal synchronization processing, allowing background creation such as live broadcast, slow-motion playback, and close-up shots;
  4. High stability and reliability, 7*24 hours of uninterrupted operation;
  5. Energy saving, environmental protection, long service life and low maintenance cost.
  screenage commercial display solution features:
  1. One-stop service experience, complete product solutions and high integration
  2. Fast delivery, convenient service, and high regional brand awareness
  3. Perfect product system, high integrity services and solutions