With the progress and development of science and technology, bar screen advertising machines are becoming more and more extensive, whether it is shopping malls, convenience stores, shelf buses, subway stations and other places, can be seen everywhere. Screenage provides customizable bar screen advertising machines, holding certification and assurance services.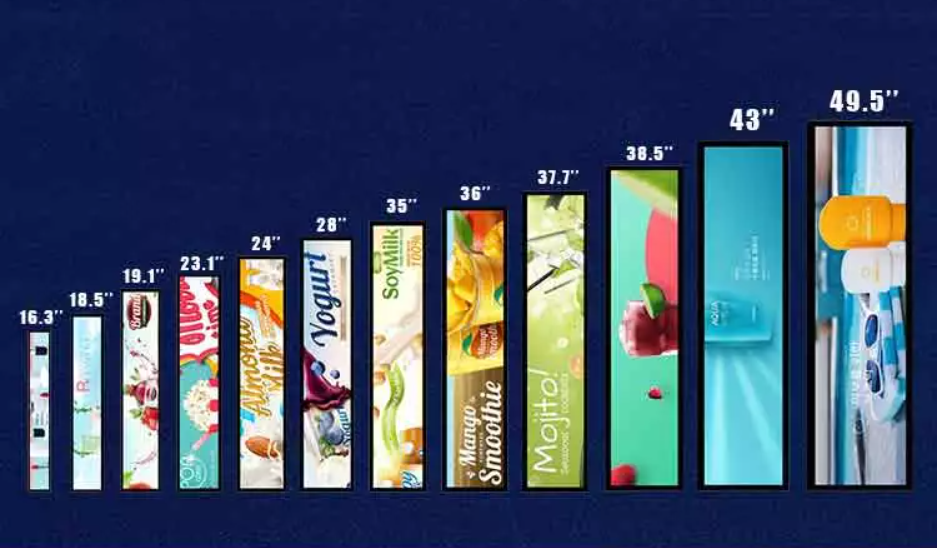 A variety of styles can be selected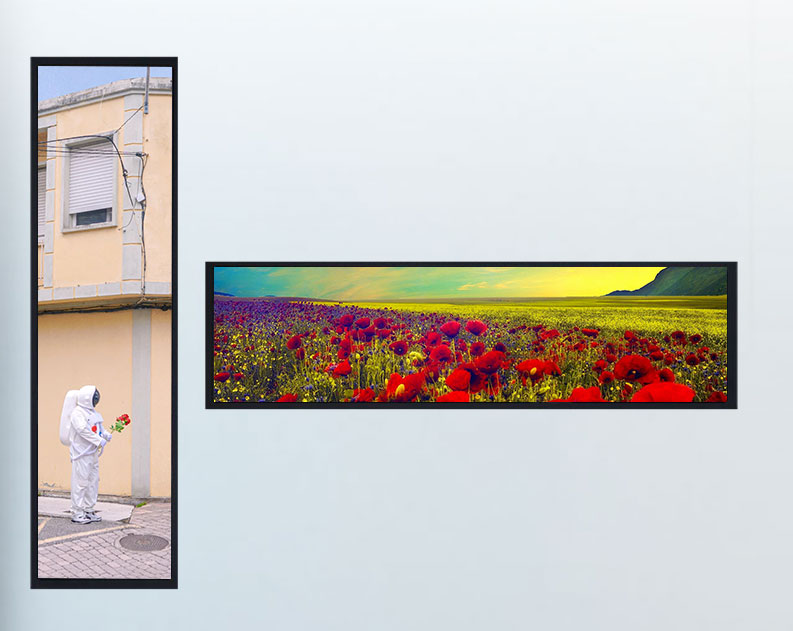 Wall-mounted

Hanging type

Embedded installation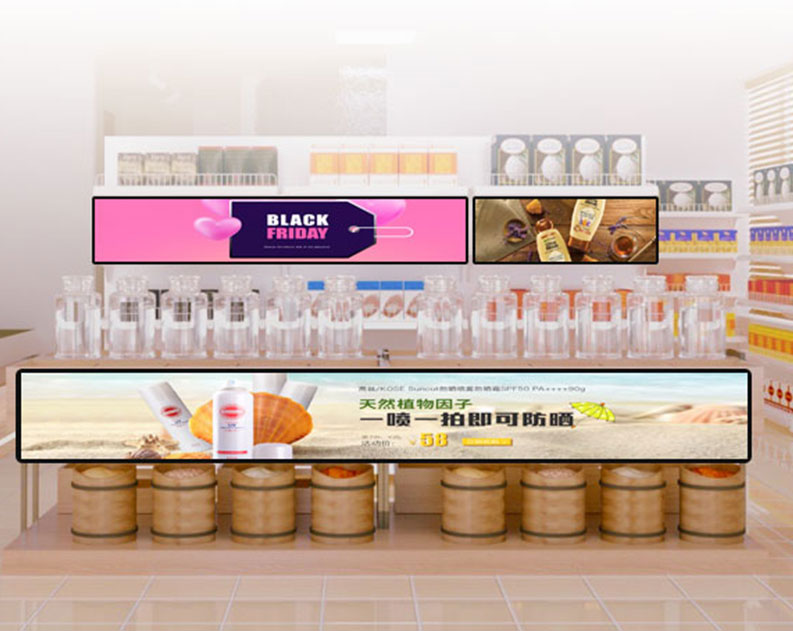 Our advantages:
Smart split screen
Play horizontally and vertically
Remote control
HD picture quality
Bright screen
Size can be customized
Ultra HD picture quality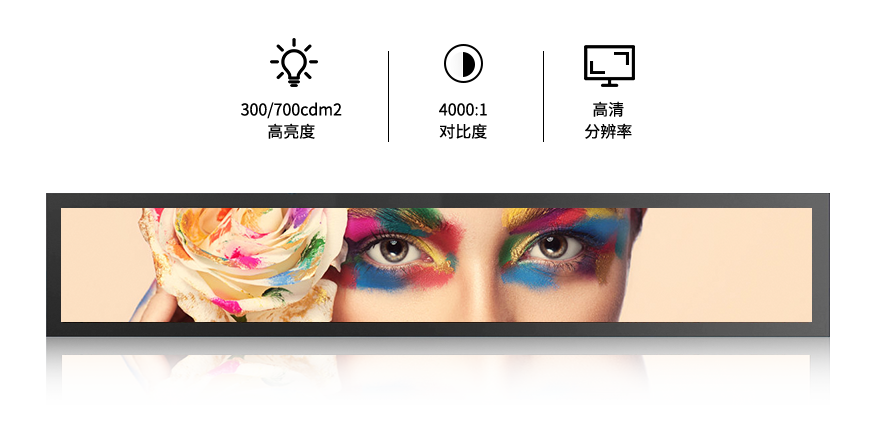 Support for multiple types of files
Web, pictures, and audio,Timely release, manage at any time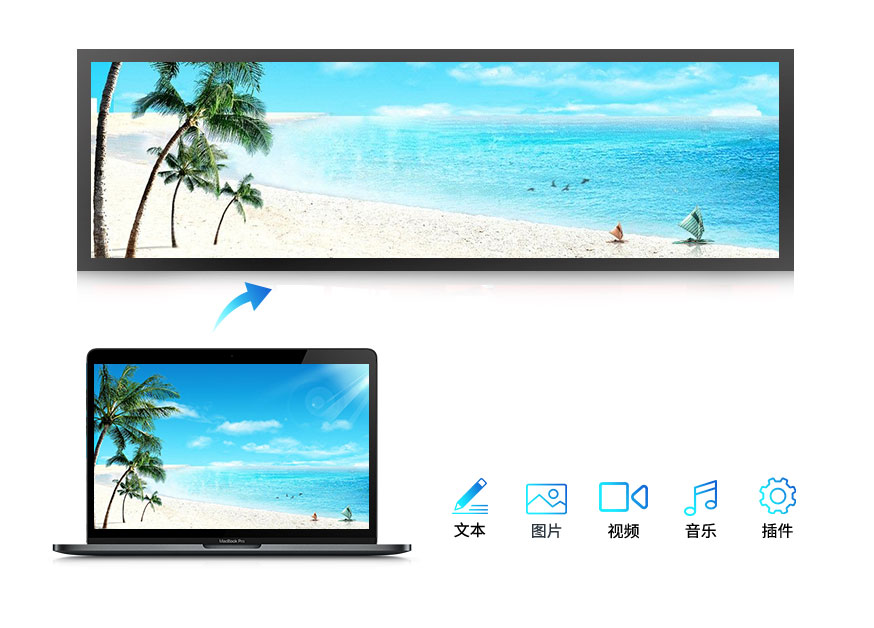 Remote management system
The strip shelf screen distributed system supports remote switching on and off, pause playback, timed release, and remote monitoring of advertising player playback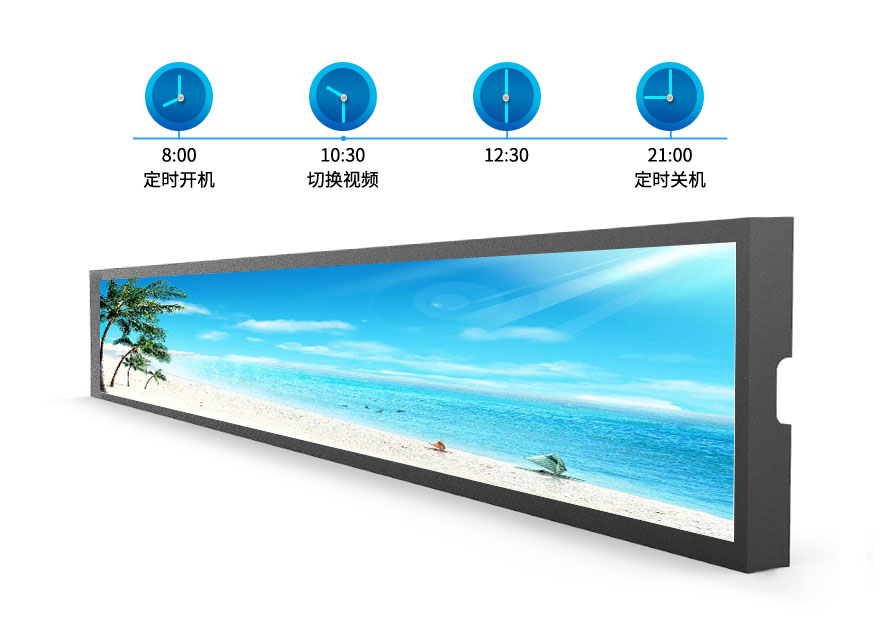 Customized long strip LCD screen everyone is now most worried about the quality of the product, in order to eliminate this doubt of customers, we provide quality assurance!
You can customize the size, ultra-HIGH resolution, restore the real color, the ultimate sensory experience!