What is the function of the advertising machine
Date:2022-02-23Click:183Author:Admin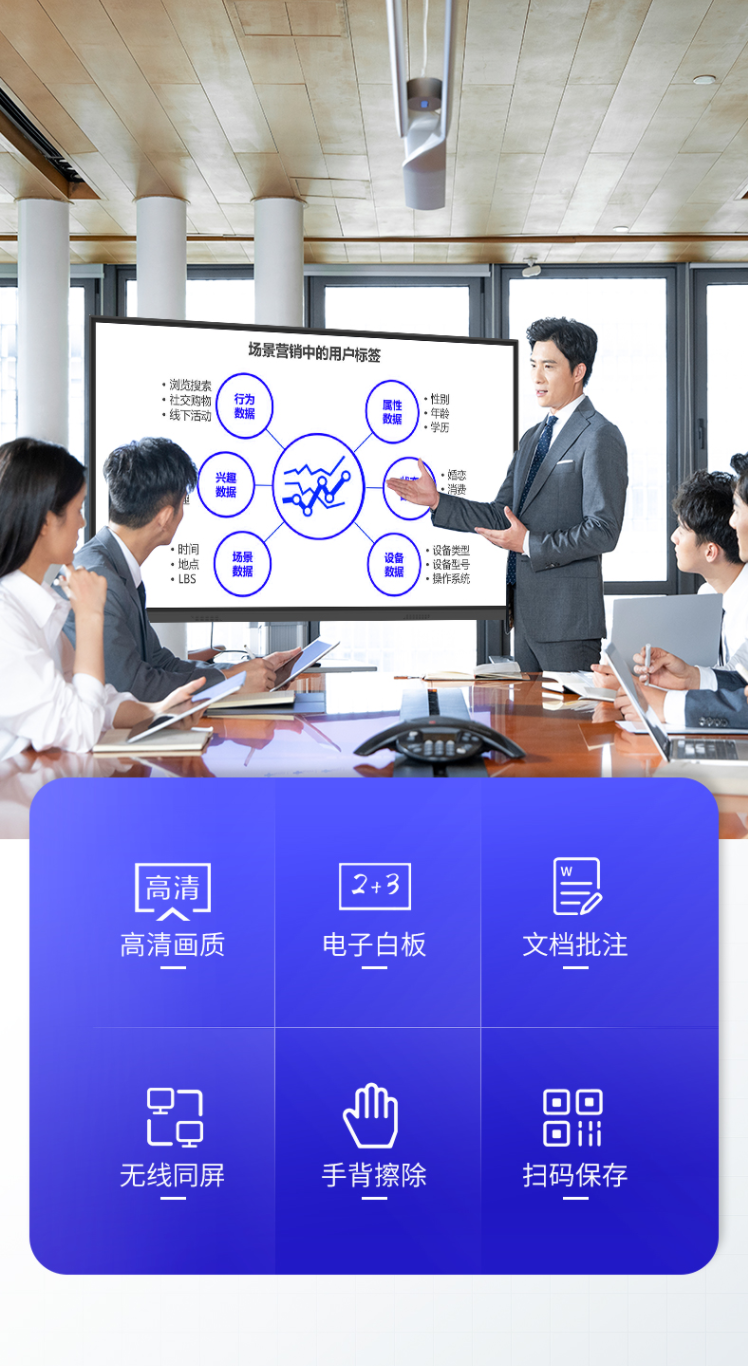 With the development of science and technology, advertising all-in-one machines are also emerging with various functions. Here are some functions:
1. TV function: ALL-FHD system full HD solution, support 1920*1080, 32-bit true color full HD display
2. Computer function: 5, 10, 20, 30 meters away from the Internet, you can also use wireless keyboard and mouse, wireless Internet access
3. Touch function: Equipped with the world's most advanced multi-point infrared touch screen, no delay in touch, sensitive response, all controls are completed on the screen surface, touch any object, including fingers and pens on the touch screen, control all applications, and easily realize handwritten text , drawing, adding and other functions, the use of smooth, stable and reliable.
4. Karaoke function: It has the function of KTV on-demand singing, which is convenient for entertainment.
5. Video game function: It can be used as a video game, and the touch screen can directly replace the mouse to operate touch games such as Warcraft, Google Earth, and w7 games. You can also connect to the handle, steering wheel, joystick, and dance mat to play video games such as racing, shooting, landlord fighting, World of Warcraft, Fantasy Westward Journey, and Romance of the Three Kingdoms.
Advertising all-in-one machine
6. Conference function: It can do conference speeches, plan explanations, remote video conferences, and plug-and-play electronic documents, without the need for extra equipment such as projectors, projection screens, computers, slideshows, and DVD players.
7. Environmental whiteboard function: write and draw casually, no need to erase, and it is environmentally friendly. You can write with a pen and hand, you can delete it at will, you can also store and record it.
8. Projector function: The "Touch Horizon" large screen can replace the projector, play the large-screen display file, and the image is clearer.
9. The function of shopping guide machine: it has the functions of shopping guide and guide, giving guidance to customers, making it easy for customers to find the products they need, and with additional functions such as advertising.
10. Electronic query function: Through the operator's input and editing of various electronic files and information, customers can query the required information by themselves, reducing the personnel cost of inquiries.
11. Video monitoring function: It can monitor the security of the monitoring area, and arbitrarily call out the live video of each area for data analysis.
12. Picture-in-picture function: You can watch TV news and serials while surfing the Internet, synchronizing the Internet with TV, and synchronizing games with karaoke.
The above are the specific functions of the external advertising all-in-one machine. If necessary, you can contact the external screenage to focus on the production of the all-in-one machine.