LCD outdoor advertising machine installation and working principle
Date:2022-04-02Click:207Author:Admin
Many friends in the purchase of LCD outdoor advertising machine, there will be a new problem, advertising machine in what position is not appropriate? And the results will be the best. Next will be by LCD outdoor advertising machine manufacturer (screenage) to introduce to you, LCD outdoor advertising machine in where appropriate? First, it is placed near the crowd. Intelligent interactive outdoor advertising machine can be used to a great extent when placed in a place with many people. In general, it is best to place it near the entrance rather than the exit, as consumers still feel fresh when they first enter a retail store. When THE LCD outdoor advertising machine is distributed in a large flow area, such as retail stores, it should be placed along the popular path, so that people can find it more easily. Since people don't like to wait, especially when shopping, they should place enough advertising machines in their branches to ensure that they can serve customers faster.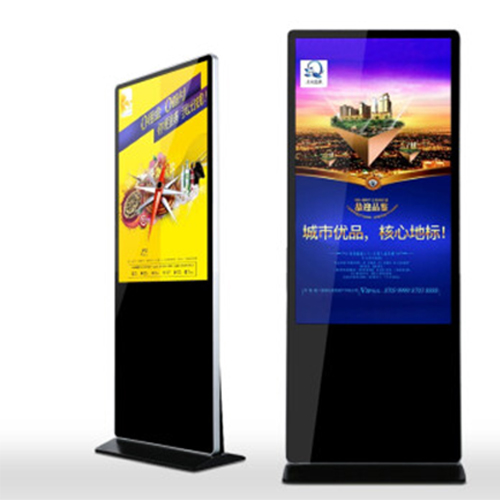 Where is the LCD outdoor advertising machine placed? How does it work?
At present, the LCD outdoor advertising vendors would (screenage) is the development of outdoor advertising machine, electronic stop, outdoor vending machine, building advertising machine, liquid crystal splicing screen, touch kiosks, and other products have been widely used, are widely used in the bus station, community, park, square business district, highway toll station and electric locomotive charging stations and other places, For customers to bring significant economic and social benefits.
It enables rapid response: For enterprises, outdoor advertising machines are a great tool for dynamic content display and communication. Its ability to give consumers what they want faster than its competitors is a very significant advantage.
Intelligent interaction becomes mainstream: interactive function will become the mainstream of outdoor advertising machine industry in the future. Interact with consumers through visible, dynamic content. Outdoor advertising machine manufacturers can provide consumers with the required content, simplify the process of consumer participation, so that consumers from passive acceptance into active acceptance.
Where is the LCD outdoor advertising machine placed? How does it work? Outdoor advertising machine is mainly composed of LCD screen, drive board, release board and power supply. In the classification of outdoor advertising machine, there are mainly network advertising machine and stand-alone advertising machine according to the function. The difference between the online and standalone versions is their solution. By installing different network software systems and running network publishing systems, the online advertising machine uses streaming media technology to transmit video, audio, pictures and other content to the display terminal advertising machine through the network platform. Its advantage is easy to centralized control and unified management. Screenage specializes in providing LCD advertising machines with guaranteed quality and technical support from after-sale engineers.