What is digital signage and how to buy it
Date:2022-02-18Click:239Author:Admin
The global advertising industry has changed dramatically in the past 10 years. Advertising sales of traditional newspapers are declining, affecting market share and profits, threatening the survival of print news media. Meanwhile, interactive advertising on innovative media such as the Internet and mobile phones is on the rise.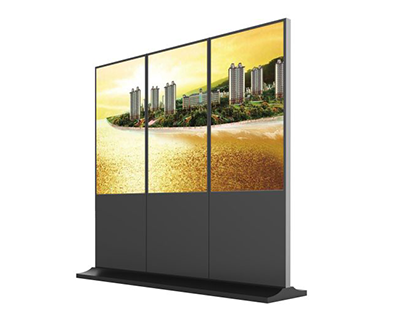 Low-cost, interlinked, high-resolution flat-panel displays could enable content service providers (including advertisers) to replace static on-screen displays with targeted content delivered to the public in a timely manner. The title of the report is digital signage. Digital signage is actually a digital display network that is centrally controlled and can handle targeted information, entertainment, merchandising and advertising.
Digital signage can be seen in many places. Passenger information systems in airports, pedestrian directions in buildings, and cafeteria menus are all digital signage. Digital outdoor advertising (DOOH) generates the most revenue and is therefore a focus for companies. Digital signage plays endlessly, unlike TV commercials, radio commercials, and PowerPoin demos run on PCS.
The content of digital signage is broadcast in accordance with the pre-arranged program, and different content has a clear broadcast period. Of course, users can also intervene according to the regulations, dynamic playback. Bits of information and environment sensors can also trigger content changes.
Digital signage combines technologies based on a range of standards, including software and hardware for display, content delivery network infrastructure, communication protocols, content management and playback. Developments in display technologies such as touch screens, radio frequency identification (RFID), and near field communication (NFC) have contributed to the development of content personalization and user communication, making them increasingly important. There are also technologies such as custom application programming interfaces (apis) and software as a service (SaaS) models that allow digital signage operators to set up their own networks to control and monitor advertising campaigns remotely or online.
The best digital signage solutions are proprietary or proprietary, which impedes the integration of various applications across different networks or from different manufacturers. If products from different vendors are not universal, it is impossible to build and scale large-scale digital signage networks because of the many challenges and problems and high costs. Screenage offers digital signage solutions to increase your business volume and marketing channels to enhance your brand.Buy digital signage and come to Screenage!